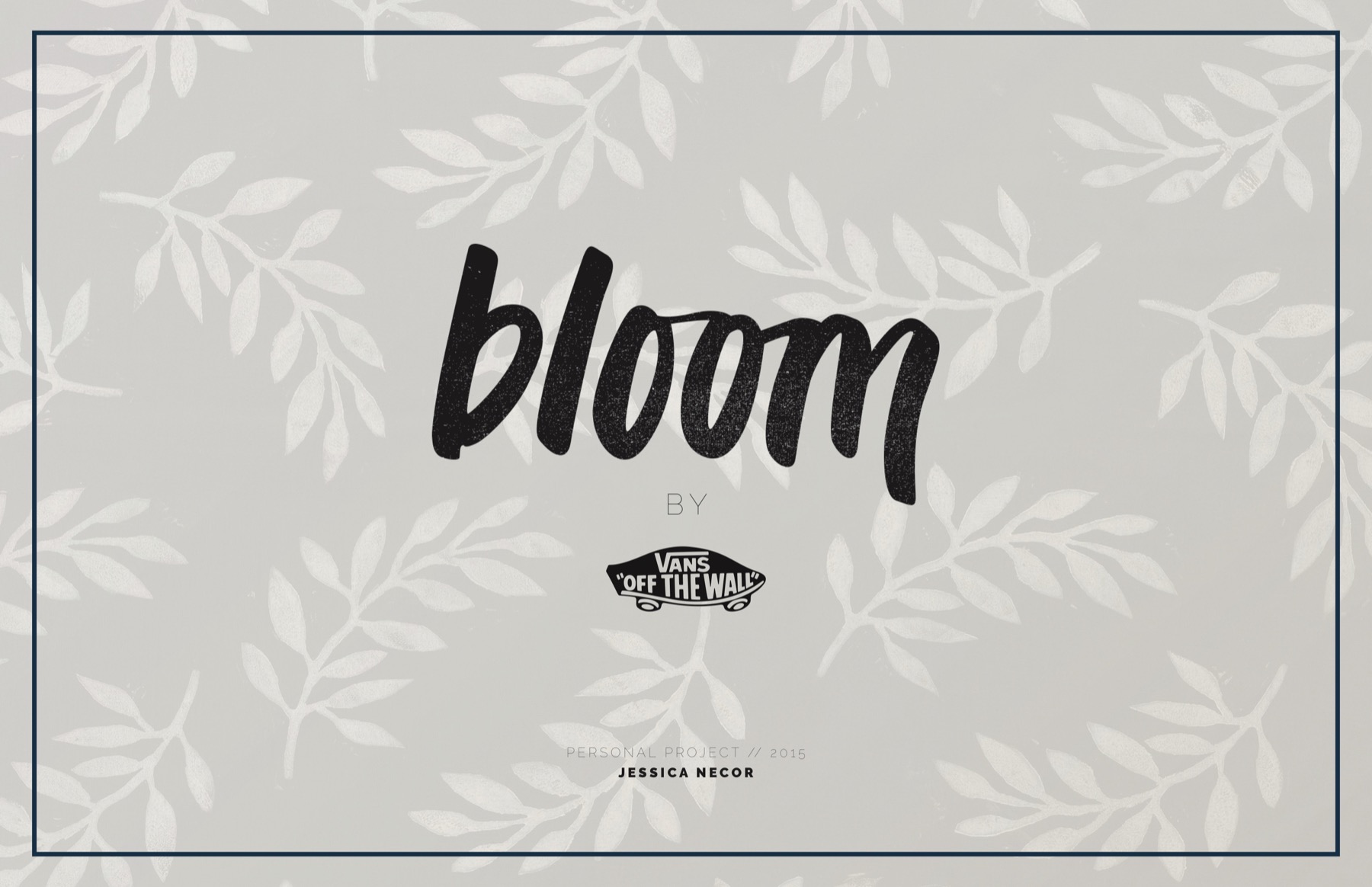 The concept line is targeted towards young girls and women who have a fun, evolving personal style and wear both ballet flats and sneakers. These shoes are perfect for when ballet flats aren't comfortable enough but you need a shoe dressier than a sneaker. They're a blend of tough and sweet, perfect for the Vans girl.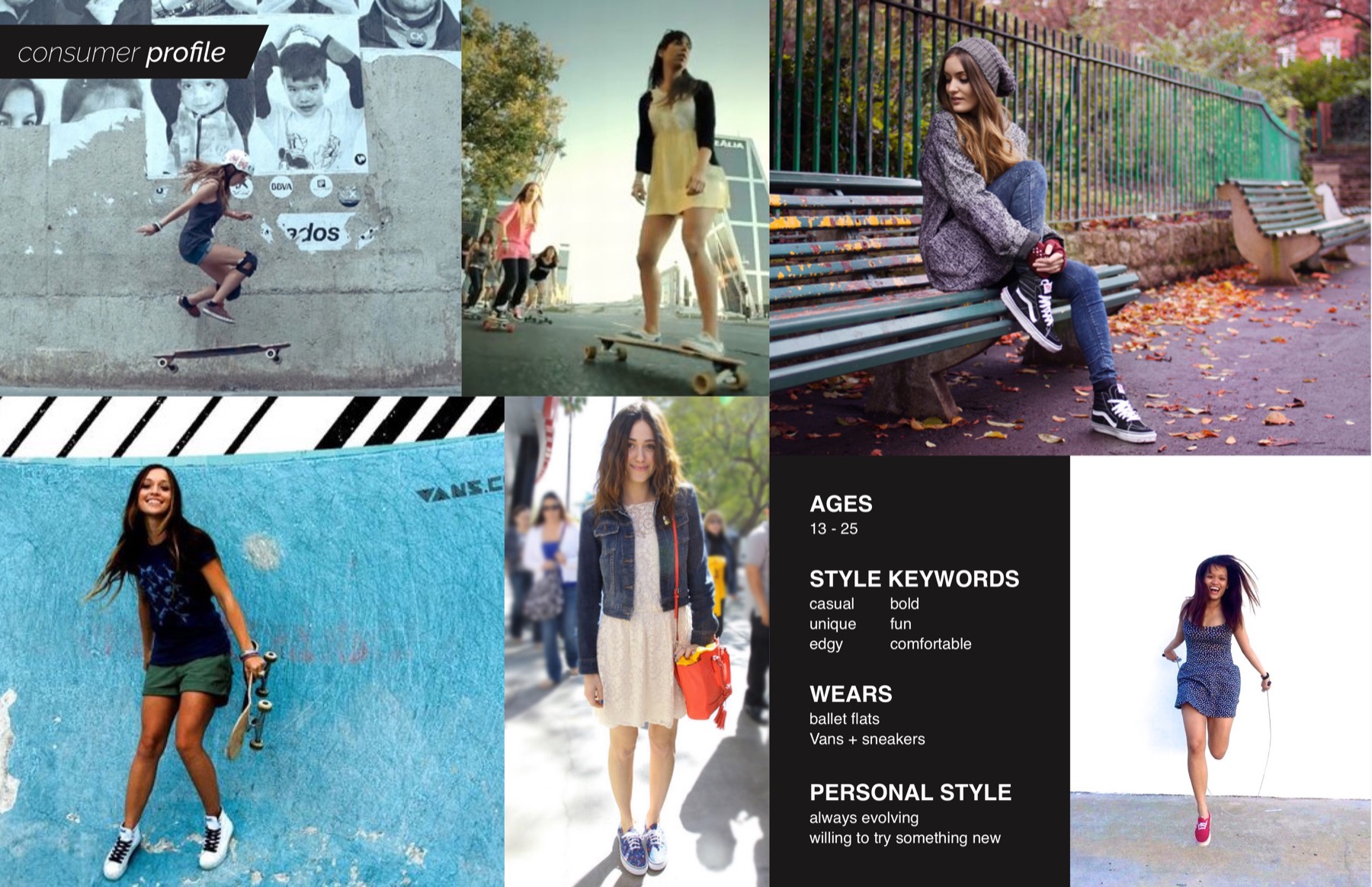 Inspired by the femininity of ballet flats and the edge of the Vans Sk8 Hi, I sketched many explorations of the silhouette, closures, and proportion.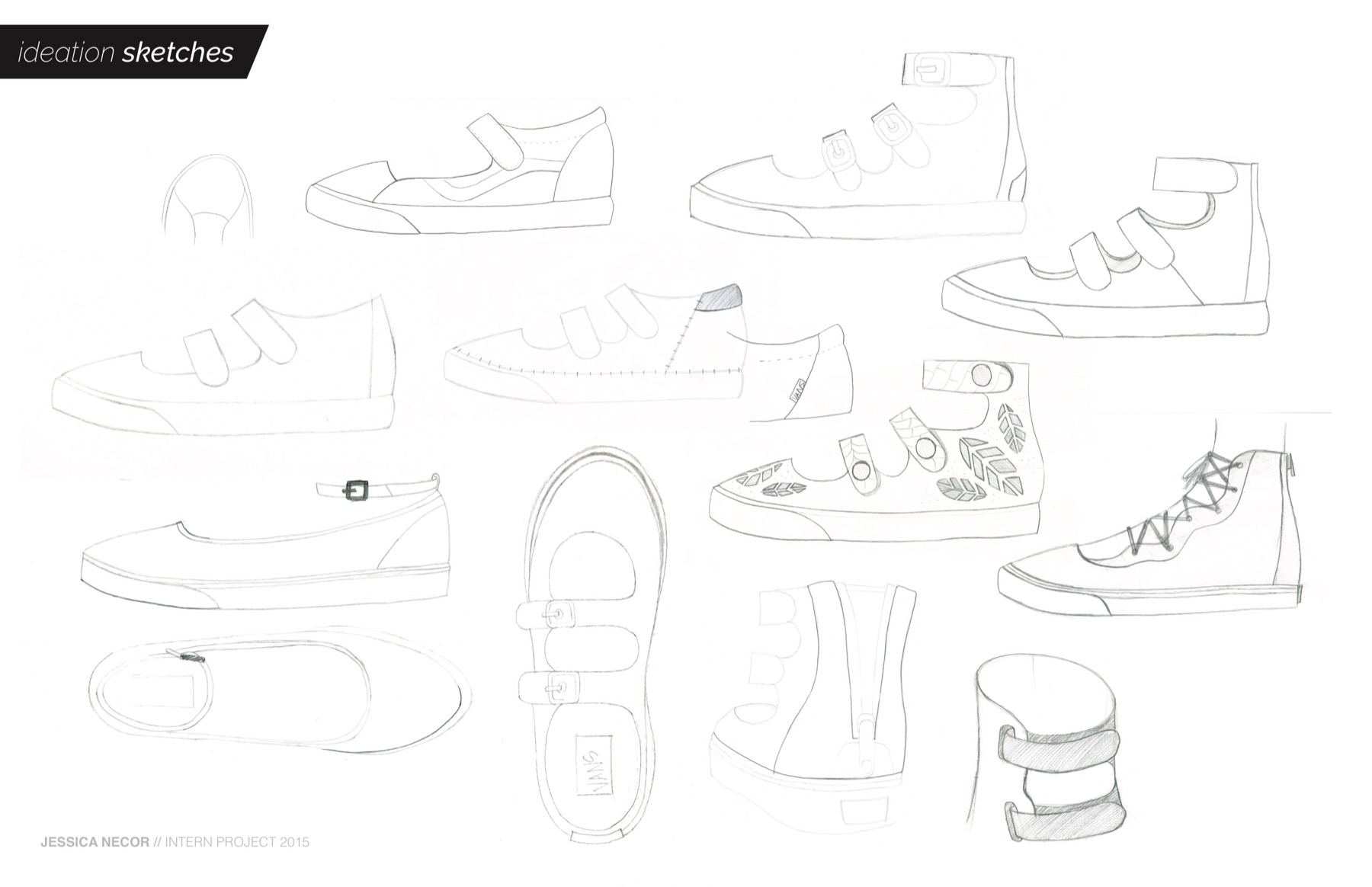 To figure out the proportions of the Triple Strap Zip, I created a physical mockup with tape and paper, then tried it on for size.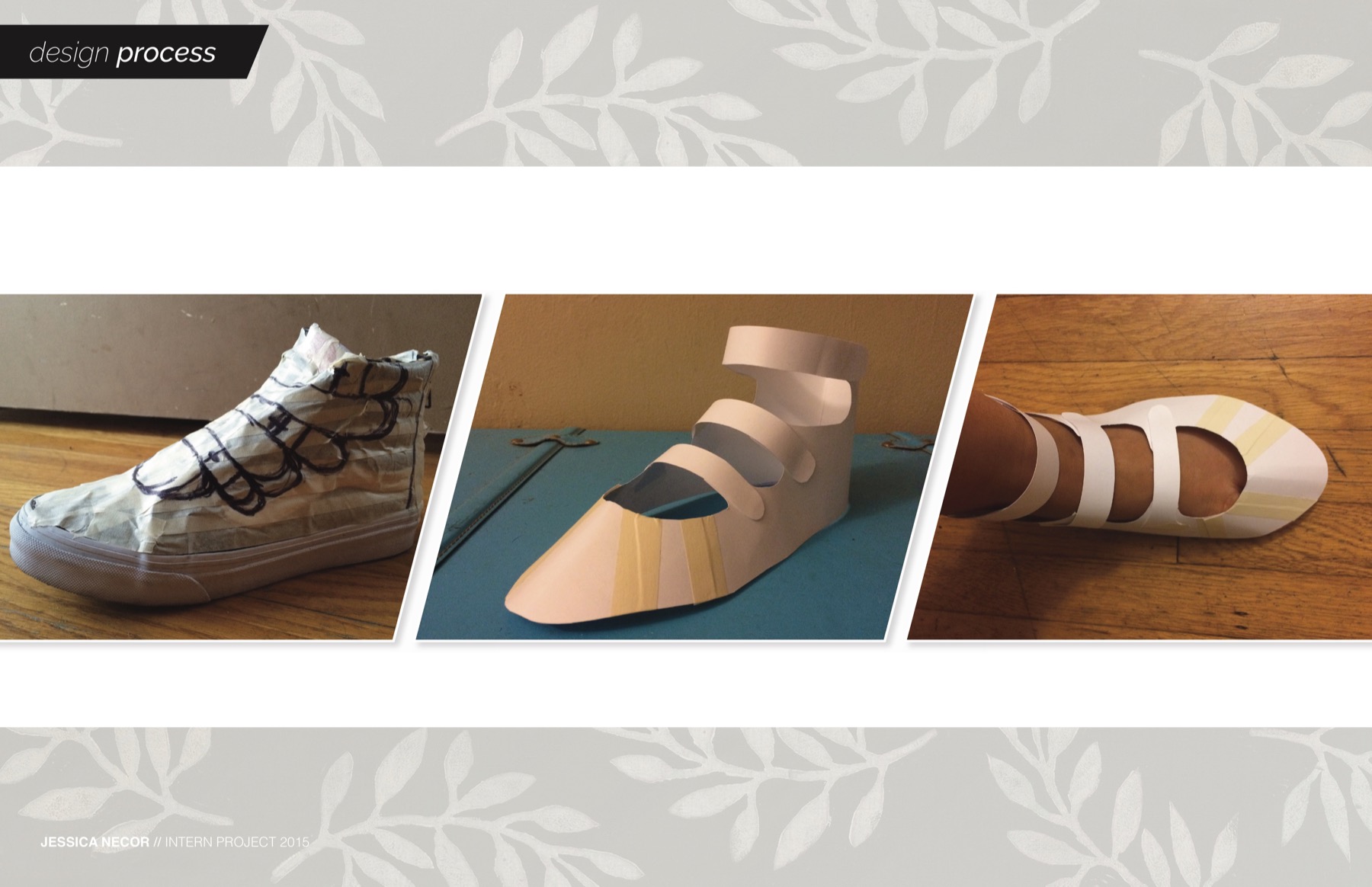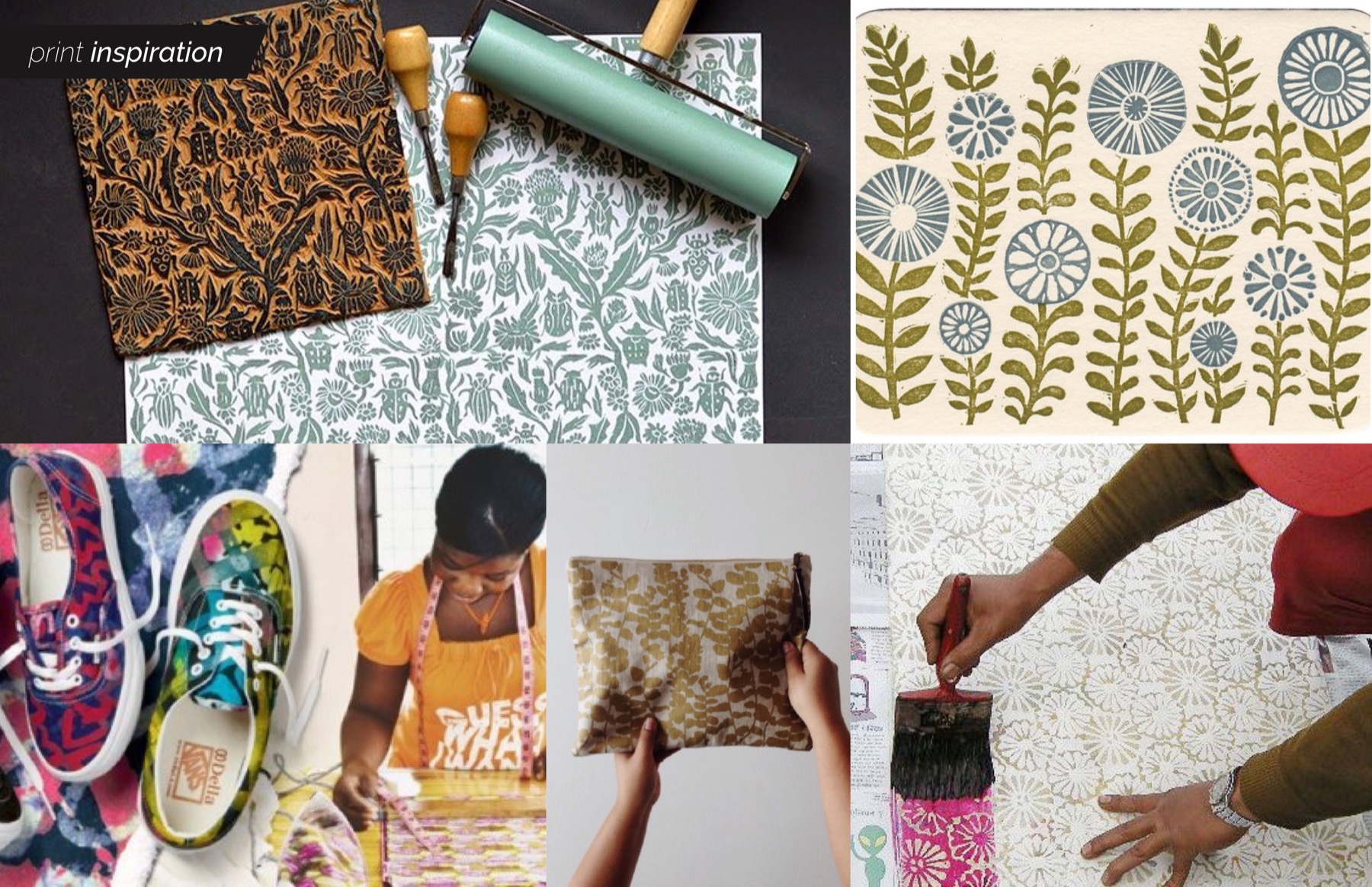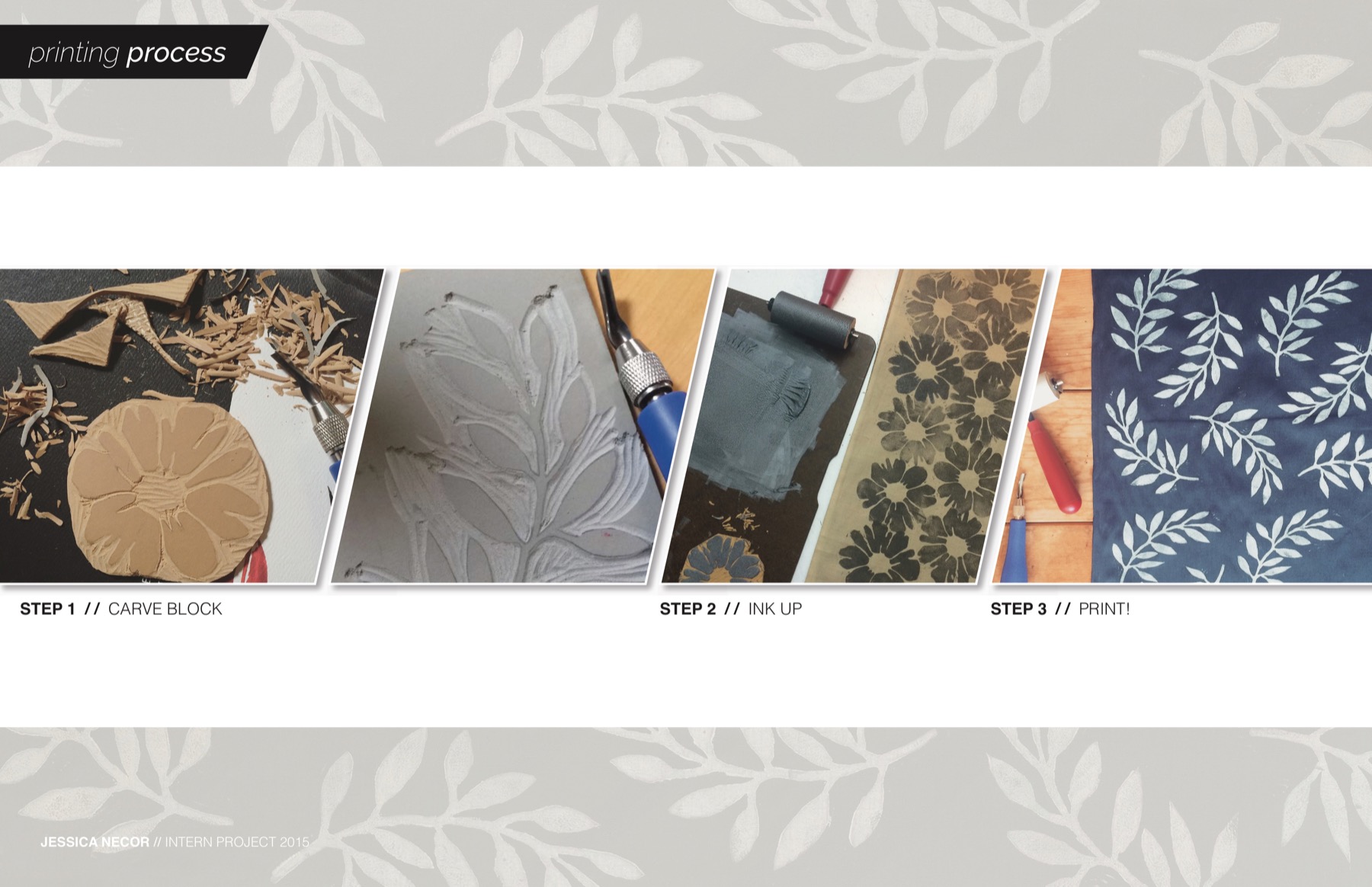 I always admired Indian block printing methods. I love the repetitive printing motions and happy inconsistencies that come with creating by hand. I carved blocks to create repeat patterns with and applied them to my final silhouettes.