Experience Design: co-intern Robyn Goodridge
Visual Design: Jessica Necor
Mentors: Rachel Starnes, Rachel Mitnick, Diana Frurip, Eric Pier
In October 2015, the International Olympics Committee announced that refugees would be able to compete in the 2016 Rio Olympics. Before, no refugee athletes would have had the chance to participate in the Olympics even if they qualified.
The Olympic games are an exciting event where the whole world is tuned in, when solidarity and peace are amplified. The international community comes together for the sake of sport.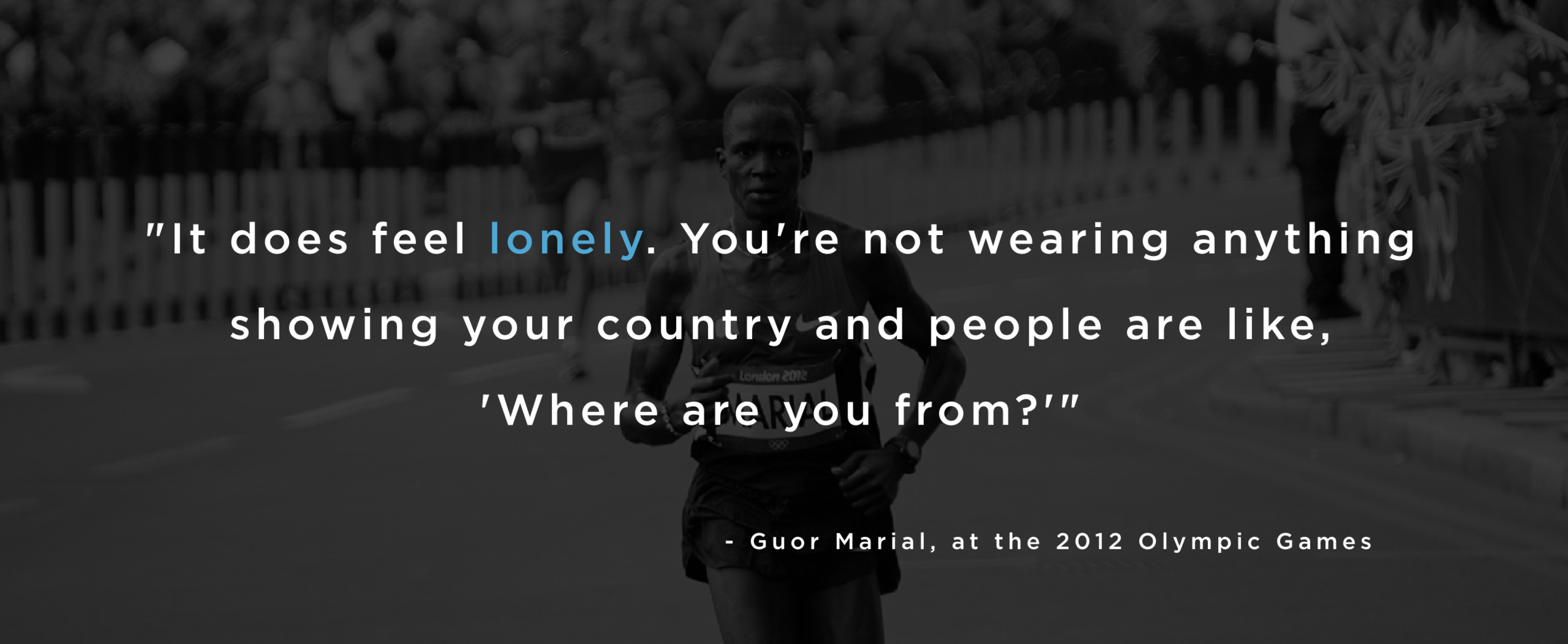 Our goals were to use the existing Olympic value of global unity and the athletes' compelling stories to attract the attention and support of the world. We wanted to make the the athletes feel like superstars and in turn, shed light on the larger refugee crisis.
MAKE AN EMOTIONAL CONNECTION
ELEVATE THE ATHLETE
INSPIRE TO MAKE AN IMPACT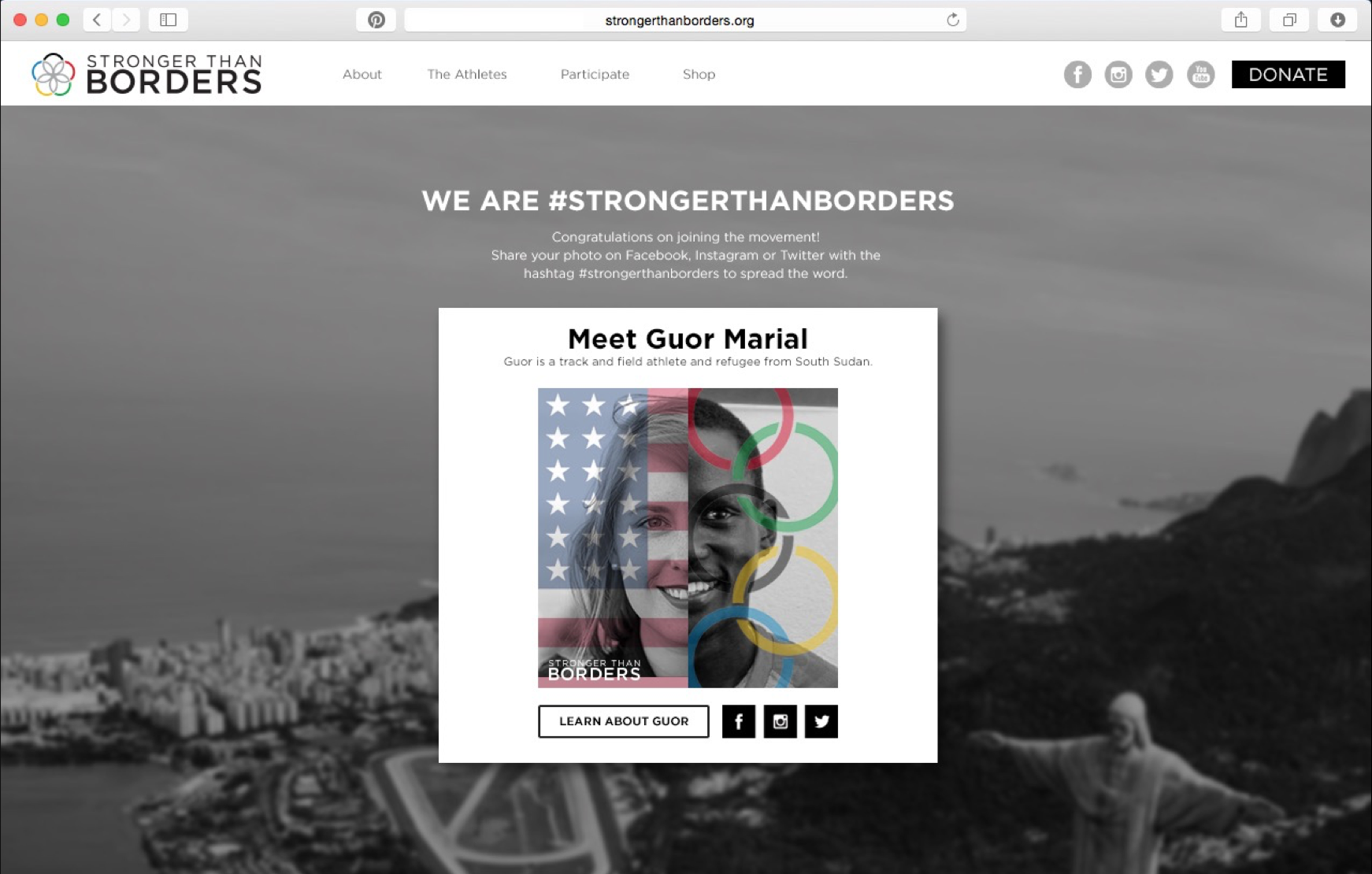 An image generator creates shareable imagery and recognizable symbols of support by matching users with refugee athletes. Users can show patriotism as well as spread the word about a good cause. For the athletes, it's a visual representation of where the support is coming from.